Contents inside this Modal are only authorable inside of this page.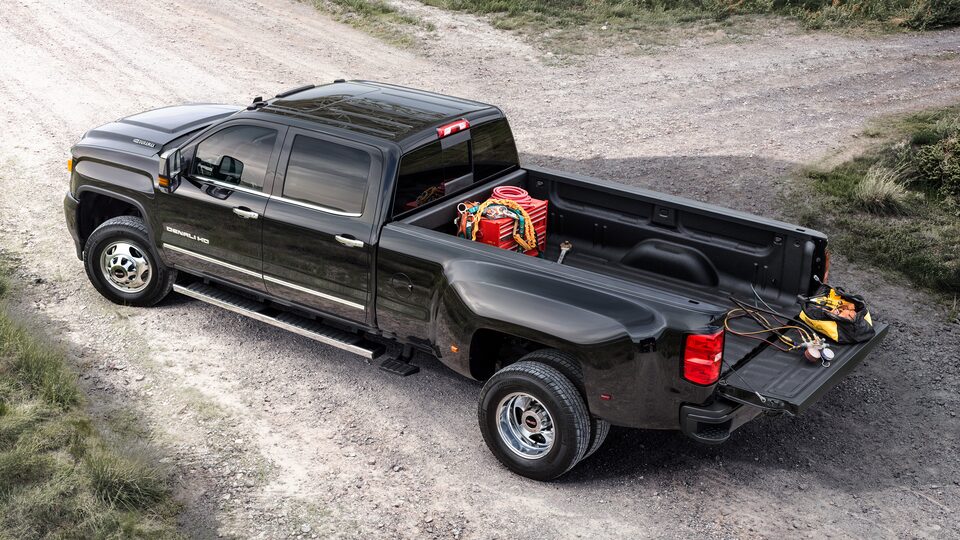 Nearly two-thirds of the Sierra Denali HD heavy-duty pickup truck cab structure is made from high-strength steel.
High-strength steel is also used in the fully boxed frame rails and major frame cross-members, helping contribute to an overall quiet cabin.